Warehouse Labeling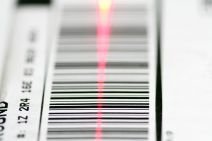 Reign is widely recognized as an industry expert for warehouse pick, pack & ship labeling programs – and offers a unique comprehensive warehouse process review. Areas of expertise include: carton labeling & document automation, warehouse rack labeling, compliance labeling, RFID and much more. If your warehouse is driven by bar codes (or you are considering this technology), Reign has the resources to help you optimize your order fulfillment cycle & warehouse distribution needs.
From production to installation to warehousing & distribution – and with all of the experience and technology that brings them together – look to Reign for every aspect of your labeling requirements.
Warehouse Labeling and Installation
With all of the challenges you face supporting your WMS & WCS systems, why go it alone when you can have the backing of one of the top label installation teams in the industry? Reign combines a thorough understanding of warehouse operations, barcode scanning & compliance with today's leading label production capabilities to bring you the complete labeling package – consultation, testing, production AND installation.
Here is an example of Reign's expertise with a Warehouse Label Installation
Engineering the Future Warehouse
As growing ecommerce orders continue to challenge warehouse operations teams, Reign and its stable of partners understand what it takes to help companies optimize their order fulfillment cycle - working toward the "Perfect Order". Reign's team of engineering partners help integrate and automate the packing of orders within a client's conveyed distribution center through patented equipment and software solutions. Auto-labeling of cartons, automatic packing slip inserters and print & collateral feeders can help reduce hidden operational costs while increasing order throughput and maximizing end-consumer touch points. Reign provides complete solutions for the direct mail, manufacturing, distribution, packaging and 3PL industries.
All Things LABELS!!
Although our focus is on helping companies move product in the most efficient and cost effective ways, our label expertise does not end there. Reign understands that every client's labeling needs are unique and we fulfill them through a detailed requirement analysis. This helps us to ensure that the right materials, print processes and equipment are used for each application. Laser, thermal, prime and also labels requiring special face stocks or adhesives – Reign has it all. A 30 minute scope of your warehouse or labeling needs will tell us if Reign has the right solution for you.
Call us today for a free review @ 800.853.3552, x214 (Sean) or x212 (Bill).