Document Solutions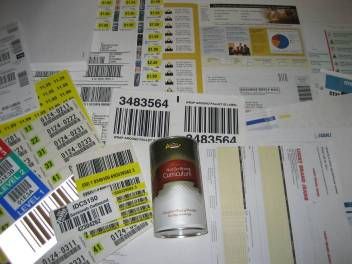 Document Solutions:
Since our inception, Reign's goal has been to help our customers more effectively receive, manage and communicate information. With a strong emphasis on both paper-based and digital solutions, Reign Print Solutions has remained on the cutting edge of Document Communications. As your business becomes more competitive, the need for better, faster and more cost effective options become necessary for all communication documents. But, providing the printed document is only part of our job. The proper blending of technology and documents is critical to the success of the business communication process.
Reign's Document Management Program will help you assess whether your current processes and technology will take you where you want to go. Our comprehensive Process Analysis and ReigNet Internet solution provides our customers with the necessary tools for evaluating, managing and streamlining their document distribution process. This customized program is also applicable to the management of promotional materials and direct marketing and transactional mail programs.
Examples of Document Solutions Reign Provides for its Customers Today:
Laser and Continuous Forms:
For both custom and software-compatible applications.
Integrated Products
Form/Label and Form/Card combinations.
Digital On-Demand Documents
Quick turnaround digital printing in color or b/w for brochures, flyers, mailers, presentation materials, manuals, and more. Check out our Digital Services!
Outsource Print Management Programs
Improve your data operations, enhance your customer contact management and increase your bottom line. Consider our Outsource Document Processing and Fulfillment Programs for your direct marketing and transactional mail needs.
Roll Forms
50" rolls for high speed laser applications – up to 8 colors. Specialty paper or label stocks.
Specialty Documents
Continuous cards, inserts, multi-part mailers, thermal forms, tags, manual snap sets.
Check Systems:
The latest document security features for both custom and stock applications.
Stationery & Envelopes
Branded On-Line Print Procurement Programs:
Taking corporate print on-line for convenience, content control, cost savings & order efficiencies. Reign's customized on-line stores enable your entire organization to order everything from business cards to personalized brochures through one central location…on demand & in just the quantities you need. Reign's internet based ordering system (Q-Net), allows you to create, proof, order and track shipments via the Internet; and can satisfy the needs for small local shops to large multi-national corporations.
Tax Forms:
Custom and software compatible.
Stock Forms
Continuous fanfold/roll and laser available in standard or recycled paper stocks.
Call 847.590.7091 today to speak with an Account Representative to introduce the complete line of Document Solutions available at Reign Print Solutions.