Commercial & Specialty Printing Services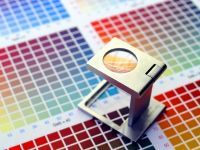 At Reign, we realize the importance of your company's image
and its message to the marketplace.
The traditional commercial offset print market has changed tenfold over the past few years. Mergers, bankruptcies, new technologies – it can be challenging to stay on top of the marketplace. Trying to understand who has the best equipment for your unique application, who has the best "current" pricing & delivery to meet your needs, and who will best manage your job from order to shipment can be a daunting task. Let Reign help you remove the guesswork and risk. Our 20 years in the business has enabled us to build a strong national network of plant partners – so we can find just the right fit for your application. Reign will help you stay one step ahead…on time and on budget. A few quick product examples:
• Brochures & Flyers (static & variable)
• Presentation Folders
• Integrated cards, labels and magnets
• Wide format – banners, posters, signage
• Point-of-purchase displays
• New product – custom promotional packaging & displays
• Prime labels and packaging
Whatever the complexity or scope your project may bring, Reign's extensive printing resources guarantee that what you want is what you will get. Challenge us! Our expertise in the printing elements and press technologies ensure that your message is delivered in the most timely and cost effective manner. Reign has access to the latest technology and will help you determine which print method best meets your requirements. From product design to file management, production, personalization, fulfillment and mailing, Reign is your complete solution provider.
With the most up to date Offset Printing technologies available, Reign can offer a comprehensive print portfolio to our customers. Direct-to-plate technology allows us the ability to electronically store files and print from filmless art, which improves print quality and turnaround time. Our experience with unique products has set the standard in print marketing communications.
Digital Printing has brought a new dimension to Print Communications by offering reduced costs, shorter runs, quicker turnarounds and personalization/variable imaging capabilities. It is also an efficient option when you need to distribute print over a large geographical area from many locations. This process is ideal for customer loyalty programs (1:1 print marketing) as digital imaging utilizes database technology, variable graphics and text capability to allow for full-color personalized documents on demand. Our capabilities include:
Digital Color Imaging (4CP)
Digital Copying Services
Digital B&W Services
Complete finishing & fulfillment services including in-line binding & laminating.
To receive a quotation or further information on a few of our digital print capabilities, please click here or call an Account Representative today regarding our complete list of capabilities.
Product Applications:
Direct Mail
Brochures
Response Cards
Mailers
Catalogs
Post Cards
Newsletters
Offset Printed Laser Labels
Specialty Products/Packaging:
Plastic Cards: membership, security, phone
Presentation folders: for product launches, literature, press kits, etc.
Video, Audio & Multi-Media Packaging
Binders & Tabbed Products
Printed Containers & Poly Bags