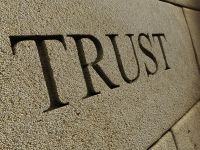 Building a Dynamic "Customer-Centric" Billing Program
Reign offers innovative, performance-driven billing solutions designed to protect the cash flow life-cycle and ultimately grow company revenues.
We do this by helping our clients build a customer-centric billing program…one that provides value to them AND their customer billing base.
Why?
Because customer engagement should not be confined to the Marketing & Sales departments – it requires a company-wide focus. Interactions occur at multiple contact points and it is the sum total of these "experiences" that determine a customer's allegiances and, ultimately, their overall spend.
Reign believes that successful companies leverage the core concept of customer engagement within their billing program.
By making the billing process quick, flexible and offering the customer "options"…this can lead to less questions, delays and deductions; and more happy self-serving customers, quicker payments AND improved cash flow.
Remember, improved customer engagement leads to more loyal and profitable relationships. "Every communication you send out is an opportunity to connect with the customer in a relevant and meaningful way".
How We Do It --- Our Core Competencies:
~ Via our proprietary, integrated technology platform…
• Critical Document Distribution
- Print & Mail services that maximize customer interactions and cash flow strategies.
• eArchive Online is a document repository that stores & manages all critical content assets. The collection, conversion and management of the vast amounts of company/customer data is provided online to create a "single view" of the customer.
• eBill & ePay solutions that offer clients options and support the entire online revenue management eco-system.
Let Reign begin by helping you establish a dynamic customer-centric billing program. Call us today!