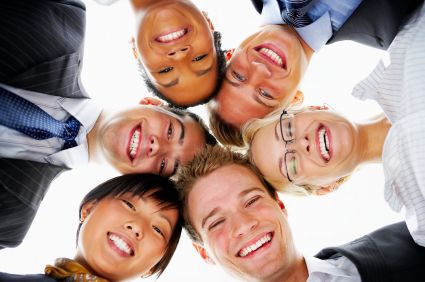 Game-Changers for the Marketing/Print Industry: Millennials and Generation Z
By Barb Pellow
What They Think? Leading printing executives into the future
Published: July 28, 2014
Digital marketing is relatively new on the scene, but there is no question that this form of communication is already making its mark. Since the late 1990s, marketers have been tasked with figuring out how to blend e-mail, live chat, social media, and mobile technologies—all while adapting to the dominance of the Internet. Each new channel brings with it an opportunity for marketers to learn, adjust, and grow alongside the consumer. Marketers must be doing the same thing as they build and formulate strategies that will take them into the future.
Marketers are clearly struggling to keep up with today's dynamically changing technology landscape. While some have embraced the need for constant innovation, others are hesitant to invest in new technologies because they are an unknown factor. Although there is always some risk, new technologies represent a chance that is worth taking. Traditional print remains a key communication channel in today's market, but maintaining a competitive advantage demands integrating today's emerging technologies with that print component. Perhaps the single largest driver in today's market is the cultural change that is occurring among end consumers. To this end, savvy marketers are developing strategies and embracing new technologies to reach Millennials (also known as the Millennial Generation or Generation Y) as well as the upcoming Generation Z.
Strategies to Reach the Millennial
Although there are no precise dates for when the generation starts or ends, The Pew Research Center categorizes Millennials as individuals born between 1981 and 1996—ranging in age from 18 to 33. According to Pew, the youngest Millennials are still "in their teens" with "no chronological end point set for them yet." In March 2014, the Pew Research Center issued a report discussing how "Millennials in adulthood" are "detached from institutions and networked with friends."
Thanks to digital channels, social media, and mobile communications, today's Millennials define their own brand experiences. Millennial consumers do not follow the predefined route from exposure to conversion to brand advocate; they often use a variety of online and offline channels to start, stop, rejoin, and jump engagement levels, creating their own unique purchasing path. Members of this generation represent a group of roughly 75 million individuals, and they were brought up in one of the most child-centric times in our history. This has had a tremendous impact on their habits, behaviors, and perceptions. The average Millennial visits a social media site three to four times a day, in addition to sending instant messages or texts to their friends and uploading videos to YouTube. Reaching this type of audience often requires an adjustment in marketing initiatives as well as service offerings. Key considerations for marketers include:
• Creating an infrastructure that makes it possible to listen to the conversation
• Working with customers to leverage social media sites
• Communicating on a very personal level and rewarding Millennials for referrals
• Ensuring that messaging and branding is consistent across each and every channel (this is important because Millennials are on all of the channels!)
• Developing creative content that encourages Millennials to engage on multiple channels (sharing content with others should be quick and easy)
Effectively communicating with Millennials is no small undertaking. To be truly successful, print service providers must comprehend the social dependence of these individuals as well as the high value that they place on others' opinions. Although Millennials will use all media types (print, social, mobile, and online), it is important to remember that social is an essential component.
Along Came Generation Z
Just when marketers were beginning to understand Millennials, a new generation came along to further shake up the social media market. Generation Z is one term that is used to describe people born after the Millennial Generation. Once again, there is little agreement on exact dates, but individuals in this group were generally born between the mid- to late-1990s and the mid-2000s (although some sources consider present-day births to be part of this same generation). Whereas Millennials are more focused on Facebook, Generation Z consumers are using an even greater variety of social media tools, including Snapchat, 4Chan, and Kik. Technology was already ruling the world when these individuals were born, and most of them never knew life without the Internet and access to at least two mobile devices.
The Generation Z group is constantly connected to technology. Much of their communication takes place over the Internet or via mobile technology, and their formative years have been spent surfing the web and accessing mobile devices. Thanks to this technological exposure, these individuals are accustomed to instant gratification. During 2012, a Time Inc. study revealed that consumers who grew up with mobile technology (i.e., Gen. Z-ers) switch between devices about 27 times per hour. What's more, The New York Times reports that these consumers spend an average of 7.5 hours per day using a computer, television or other device. Simply capturing the attention of these consumers is a struggle, so how can print service providers assist marketers in reaching them?
Because Generation Z consumers were the first to be raised in a multi-device mobile world, their consumption habits are fundamentally different. Everything marketers thought they knew about reaching young people is changing. Although strategies vary, a number of firms are actively testing methods to link with Gen. Z-ers. Print service providers are assessing their roles and determining how they want to deploy various technologies, because today's young consumers demand a mobile and interactive experience. Some of these strategies include:
• Mobile-only promotions. Today's teens are glued to their phones, so promotions that can be accessed on a mobile device will generally garner better response rates than offers that can only be redeemed by logging onto a computer, opening an e-mail, or printing a coupon. This is for no other reason than convenience, and marketers should use this knowledge to their advantage.
• Video. Video is a key component of today's popular photo-sharing apps, which opens up the possibility for advertisers to create 15-second promotional videos highlighting their products and services. Gen Z's video attention span is now limited to the 6-15 second videos from sites like Instagram and Vine. The benefit is that these videos can be produced very inexpensively. They can also create new revenue potential for firms that have historically been viewed as printers.
• Cross-channel communications. The best marketing campaigns increase product awareness through a variety of media channels, Successful marketers are working to blend social media, television, celebrity endorsements, and tangible printed materials to entice today's young consumers.
• Instantaneous influence. Marketers should structure programs that enable Generation Z-ers to instantaneously communicate with and influence their peers. Service providers must implement tools that enable social attitudes to influence buying decisions.
The Bottom Line
According to Adam Kapel, Senior Vice President of Marketing and Insights at Taykey, "Before digital marketing came on the scene, marketing was largely conducted in one way. Print, radio, and TV were used to broadcast messages to passive consumers. Now, marketers must think about how to interact with consumers—the complete opposite of what they were doing before. The fact that creative is now dominated by the desire to facilitate interactions, whether with an ad or directly with the brand, means that there are new skills to be learned." This quotation is particularly relevant for today's marketing & print services. Today's market needs to serve Millennials and Generation Z-ers, and reaching these consumers requires a new service level. Personalization and pURLs that link to landing pages aren't enough anymore. Marketers must collaborate with the right service provider(s) to deliver communications that engage across all platforms!
About the Writer:
A digital printing and publishing pioneer, marketing expert and Group Director at InfoTrends, Barbara Pellow helps companies develop multi-media strategies that ride the information wave. Barb brings the knowledge and skills to help companies expand and grow business opportunity.
barb_pellow@infotrends.com.