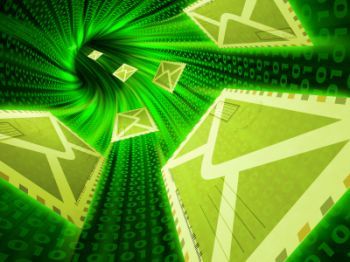 The Changing Role of Customer Billing
Make it more customer-centric and strengthen your cash flow in the process!
Perhaps this scenario sounds familiar to you? You send out thousands, possibly tens of thousands of invoices each month. Often times you mail bills - and sometimes multiple bills - to your customers every day. Whether you manage your billing process in house, or use a print & mail house, it can be inefficient and a drain on resources.
With the current pace of technological change, large billers are facing challenges that can bring tremendous stress upon the company's lifeblood; the CASH FLOW.
Reign is experienced to help any size corporation turn this important company function into an area of strength and competitive advantage, as these challenges can be multi-faceted:
(1) USPS MAIL DELIVERY: As the U.S Post Office continues to eliminate services and raise rates, it will only take longer for your customers to receive their invoices AND for you to receive their mailed checks. Also, as most large billers know...the postal costs typically exceed the costs of invoice printing, and continue to grow.
(2) CUSTOMER'S DELIVERY EXPECTATIONS: There are dramatic shifts in the expectations of customers in terms of how they wish to receive and pay bills. As customers are exposed to more convenient ways for tranacting business, they become more demanding. Do you have an electronic billing & payment process in place?
(3) SECURITY & DISASTER RECOVERY: Do you have a disaster recovery plan in place? Do you know that your bills will go out every day, with the right data and to the right person? Are you following regulations for ensuring the safety and security of customer payments? Are you connecting with banks and mobile devices?
Although the need for paper bills will not disappear anytime soon, in today's customer-driven market, companies should be taking steps to improve every touch point in a transaction. This most certainly includes the customer billing process. Businesses need to accomodate their customers expectations for carrying out a transaction - and provide them the fastest and easiest ways to get cash back to your bank account.
Even for large billers, the billing process is considered a back-office necessary evil - as long as the invoices get out, the process doesn't seem to demand much attention. But leading companies are now looking at billing as a strategic process for creating a customer-centric business AND improving their cash flow.
There are tremendous advantages for adopting this customer-centric billing approach:
> Heightened customer satisfaction
> Significant Cost Reduction
> Revenue Growth
Part 3 of Transforming Your Billing Process will touch upon Reign's steps to building a true "customer-centric" billing program.
Contact Reign today to learn more about our industry leading billing programs @ 800.853.3552 (x212).