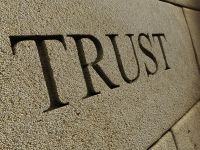 Information is the currency of business technology. Information drives business.
The more effectively you can obtain, manage and distribute information...the greater its worth to your organization.
Companies are continually challenged to make their businesses more competitive, more efficient and less costly. Gaining control of your information and document processes can help you reach your goals. Reign Print Solutions can help you get there.
Our Mission And Promise To You
At Reign, we are DRIVEN.
We are driven to provide the most efficient, responsive and reliable print solutions that deliver superior operational excellence.
* We are driven to challenge conventional practices.
* We are driven to seek higher levels of expertise.
* We are driven to build and implement the document or label solution that increases efficiencies and reduces costs.
* We are driven to improve upon a company's internal print processes, or provide an end-to-end outsource solution.
At Reign, we are driven to create long-lasting, prosperous relationships with our client partners in order to help them reach their goals and objectives.
Guiding Principles
We're proud of the strong roots we've built in our community.
We pride ourselves on being a complete source for all of your business communications needs and have always been on the leading edge of technology. We understand that an investment in technology can actually save money by improving efficiencies.
We will continue to evolve as a diversely skilled, fast-moving team of professionals ready to learn from each other and meet whatever challenges our clients may face.
Equally important to our DNA, we pride ourselves in giving back to the community that has blessed our success. Ever mindful of providing valuable support that can help enrich the fabric of our community, Reign Associates have donated talent, time and resources to a number of passionate charitable organizations. Examples of some of these worthwhile causes include:
• Habitat for Humanity, Lake County
• White Sox Charities – Boys & Girls Club of Chicago
• Holy Family Ministries (www.holyfamilyministries.org/school)
• Free Wheelchair Mission (www.freewheelchairmission.org)
• The Jeffrey Pride Foundation for Pediatric Cancer Research
~ SPOTLIGHT on the JFP Foundation ~
www.jeffreypridefoundation.org/what-we-do/